From now until Christmas, 95 Triple X and Dunkin' want to give you a chance to win a $100 Dunkin gift card just in time to stuff your stocking!
Just text the word "Dunkin" to 1- 888- 805-9595 for your chance to win!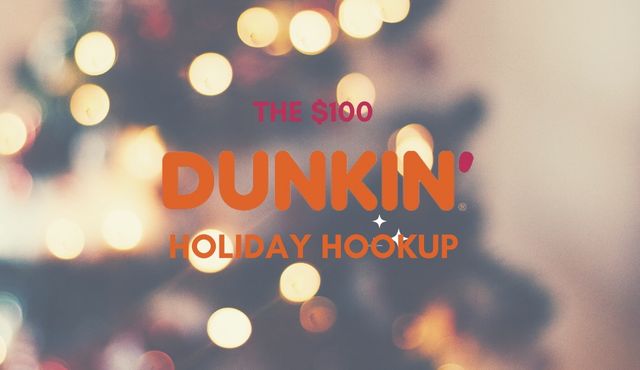 DID YOU KNOW DUNKIN' HAS A NEW REWARDS PROGRAM: DUNKIN' REWARDS. THEY ARE
REWARDS YOU CAN REALLY USE. NO, REALLY – SAVE 'EM, STACK 'EM, USE 'EM
HOW YOU WANT. USE YOUR POINTS TO GET A DONUT, USE THAT DONUT TO SAY
THINGS LIKE, "OOPS SORRY FOR THAT DENT IN YOUR CAR. USE YOUR POINTS TO
GET A FREE COFFEE, THEN USE THAT COFFEE AS A TOKEN OF APPRECIATION FOR
YOUR FRIENDS HELPING YOU MOVE. THEY DON'T NEED TO KNOW YOU GOT IT
FOR FREE. JOIN TODAY ON THE DUNKIN APP. AND START SAVING AND STACKING
YOUR WAY TO FREE DUNKIN". AMERICA RUNS ON DUNKIN' TERMS APPLY.