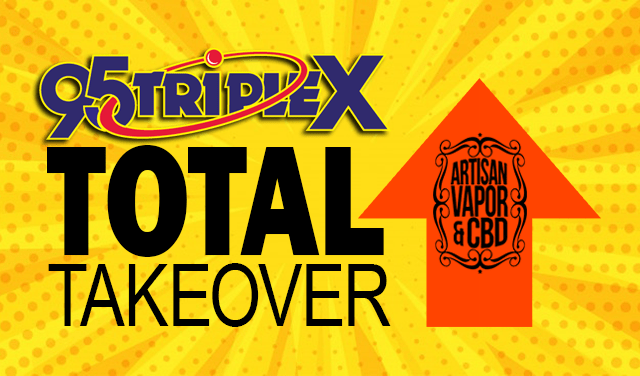 You Choose All The Music
with the Total Takeover!!!
Monday thru Friday
it's the TOTAL TAKEOVER AT NOON on 95 Triple X.
You get to choose every song we play by up-voting your favorite songs.
The 95 Triple X Total Takeover at Noon is brought to you by Artisan Vapor Company, Pearl Street in Burlington, everyone's favorite experience for your CBD and vaping needs.