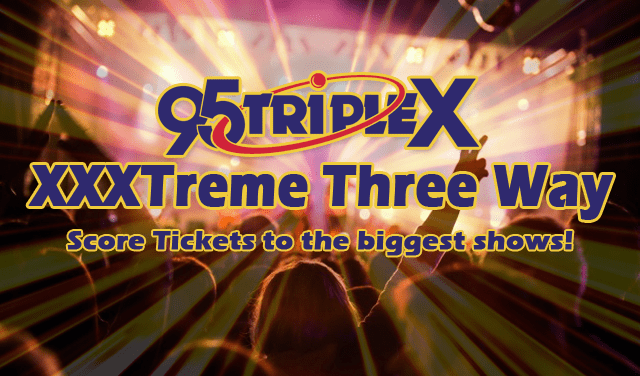 95 Triple X presents, a one of kind contest guaranteed to give three times the satisfaction!
Introducing the XXXtreme Three Way!
Be caller 15 when you here the cue to call and we'll get you qualified for this great show!S
ee the Chainsmokers live at TD Garden in Boston Friday, September 27th.  Deluxe hotel accommodations for two and tickets into the show included.  Plus you'll meet Adam and Drew and experience their soundcheck before the show!
The XXXtreme Three Way!!!  Triple the access … from 95 Triple X.